ENTER TO WIN


SPOT THE DIFFERENCES CONTEST
Find the 10 differences between the two schematics for a chance to win a $100.00 Amazon Gift Card.
Can You Spot the Differences?
In the PCB design process, schematics are continuously changing up until completion. Identifying the differences between revisions is not only hard to do, but time consuming, especially as design complexity and size increases.
The schematics below contain a total of 10 differences, can you find them all? Download the intelligent PDF and enter the differences into the form below for a chance to win. One Grand Prize winner will receive a $100.00 Amazon Giftcard.
Deadline to enter is February 28, 2022, winner announced March 1, 2022.
NOTE: By default, the PDF will open in your web browser. For full intelligent PDF functionality, the PDF must be downloaded and viewed directly in Adobe Acrobat.
Why OrCAD
Powerful PCB Design Capabilities
Complete your next PCB design project on-time and within spec with Allegro PCB technology. Capabilities include: design hierarchy, constraint management, differential pair routing, real-time DRC and dynamic shapes, 3D design, and more
Scalable Design Environment
Your company is built to grow. Select the only fully-scalable solution on the market that can grow to support your needs now and in the future
Porquê OrCAD
Proven Technology
OrCAD is used by the most demanding engineers in the industry. Over 40,000 engineers turn to OrCAD every day to help them tackle their toughest design challenges
---
DESIGN DATA MANAGEMENT IN OrCAD
See How this Could be Easier with OrCAD
Design Compare Made Simple
With design comparison features in OrCAD Engineering Data Management, you can easily identify changes to component parameters, nets, connectivity, and more between schematic versions graphically and with detailed lists. Efficiently communicate, manage, track, and review design changes across your entire engineering team with a complete version history, automatic design comparison, and change reporting.
Effortless Data Management
Optimize every part of your design process with integrated access to meaningful data and ensure you're always hitting your design goals. OrCAD Engineering Data Management (EDM) makes collaboration among engineering teams a breeze with file version management, permission controls, and more all built in to the OrCAD Capture canvas.
Enable Collaboration
Centralize communication with both management and engineering, ensuring data is easily accessible and effectively communicated among multiple teams.
Manage Design with Ease
Consolidate files in one location so your team can access, search, and update without any of the administrative headaches.
Reduce Design Errors and Conflicts
Easily track and store changes within your project files and avoid accidental file overwriting with managed user access and revision control.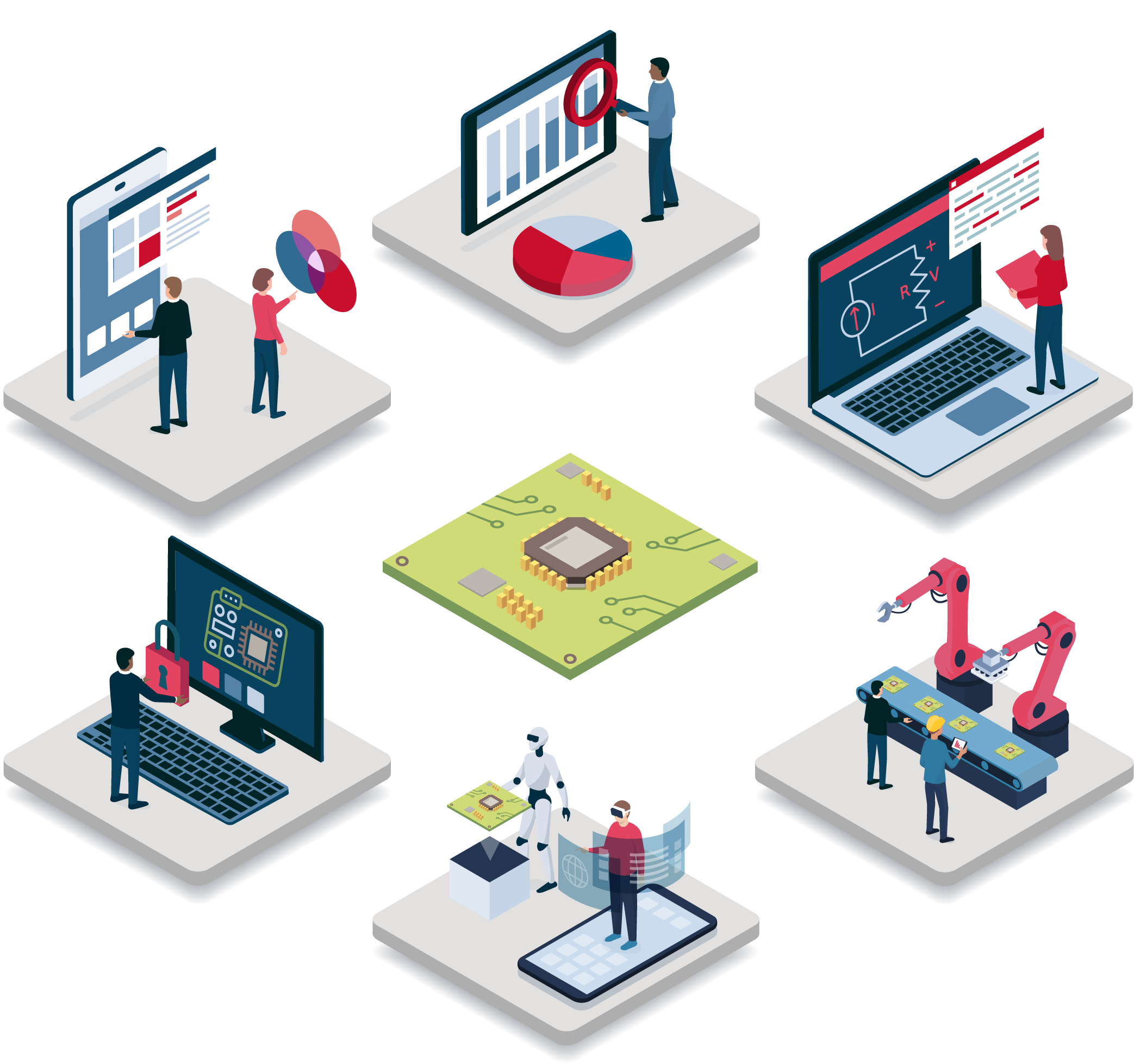 Introducing OrCAD for Teams
Get the power of OrCAD with design library, data, and supply chain intelligence built-in. From automated supply chain insights and constraint-driven, high-speed design and analysis to one-click release-to-manufacturing, OrCAD for Teams is architected to help you work more efficiently and effectively than ever before.
ENTER TO WIN
Directions: Download the PDF schematics, find the 10 differences between the two schematics, and fill out the form below.
This offer is for a perpetual software license of the OrCAD PCB Designer Standard suite. This is not a special license or different version of OrCAD. This means the software is not set to expire and will operate in perpetuity (as long as you have compatible hardware to run it on). The first year of maintenance is included which provides updates and support as needed (see below for more details). If you elect not to renew your maintenance contract the software will still continue to operate.
There are no ongoing costs or obligations going forward. Software maintenance is included for the first year which provides access to our US based tech support staff by phone and/or email as well as access to any and all updates that are delivered while you are active on your maintenance contract.
After the first year it is your choice if you want to continue your maintenance contract. We do encourage our customers to remain on maintenance so they can stay up to date with the latest software and models we have to offer as well have unlimited access to our PCB design experts for support.
One of the many benefits of the OrCAD platform is its scalability. This gives you, the user, the ability to add-on additional functionality such as PI analysis, advanced SPICE simulation, data management, and advanced PCB design capabilities as needed. You only pay for the features you are currently using.
Since the Cadence PCB design tools use a common data structure it is even possible for design teams to have users leveraging different packages based on their individual design needs while still being able to collaborate and share common elements like libraries, models, and other IP.
Yes! We support translations for most major PCB CAD platforms. We have published translation guides for PADS, Altium, and Eagle. If you have question on translations and/or best practices let us know. We'd be happy to help.
Yes you can, however we still recommend you consider this offer as a great chance to add PCB design capabilities to your toolset to enable more effective collaboration with your outsourcing vendor. Having PCB layout capabilities in-house allows for more efficient design reviews, chances to help define early placement, and the ability to make small changes should you need to down the road. Check out our blog article which outlines more reasons why companies outsourcing PCB layout should still consider having a PCB tool in-house.​​​​​​​