Virtual Prototyping using Electromagnetic Simulation for Connected Devices
In a world where products have become increasingly connected and electrified by the day, our dependence on electrical devices has never been higher. Ensuring these electrical components and systems function as intended is critical, and the main reason virtually prototyping in the earliest stages of development is so important.
Please join us to learn how Dassault Systemes leverages best-in-class 3D Electromagnetic and multiphysics simulation to effectively and efficiently design, analyze, and optimize a wide range of key connected products.
What you will learn:
– Primary challenges faced when designing various connected devices
– How to approach electrical challenges with the correct design methods and solve techniques
– How to approach designs to decrease reliance on physical testing, time to market, and cost
– Why it is critical to have complete technology for designing connected products (always having the right tool for the job)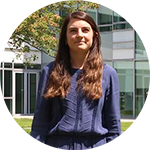 Mathilde Hemon
Industry Solution Experience Consultant, Dassault Systemes
Mathilde brings a wealth of engineering and strategic product vision. She helps high-tech manufacturers accelerate development & increase device reliability by maximizing the use of virtual validation.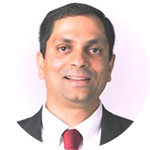 Mahesh Turaga, PH.D
Director of Simulation Initiatives, Dassault Systemes
Mahesh uses his extensive experience to bring a consultative solution to help clients with digital transformation & product innovation. He brings simulation solutions to customers in Aerospace and Defense, Automotive, Electric Vehicles, Industrial Equipment, Consumer Products, Oil & Gas, and High-Technology industries. Mahesh is responsible for driving the Simulation Initiative for Dassault Systemes showcasing simulation solutions to our customers and partners.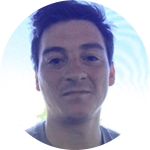 Derek Noonis
Strategic Partner Engagement Manager for SIMULIA, Dassault Systemes
Derek is a trusted sales professional with extensive experience presenting, selling, implementing, and supporting engineering software solutions. He works strategically with channel partners to showcase simulation technology within the SIMULIA product portfolio.
© EMA Design Automation, Inc
www.ema-eda.com