Seamless, Native
Electro-Mechanical Co-Design
Experience best-in-class mechatronics design with direct, synchronization between Cadence PCB and SOLIDWORKS
Bridge the Gap Between Electrical and Mechanical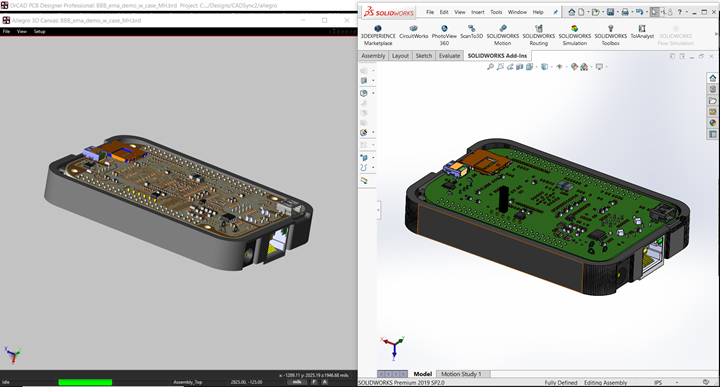 Collaboration Made Easy
Sharing design intent with MCAD should not be an exercise in frustration. Scheduling meetings, passing emails, sharing notes all lead to perpetual miscommunication and delays. Leverage the CAD data directly within Cadence PCB to easily share and receive updates regarding progress and ensure design success without a hassle.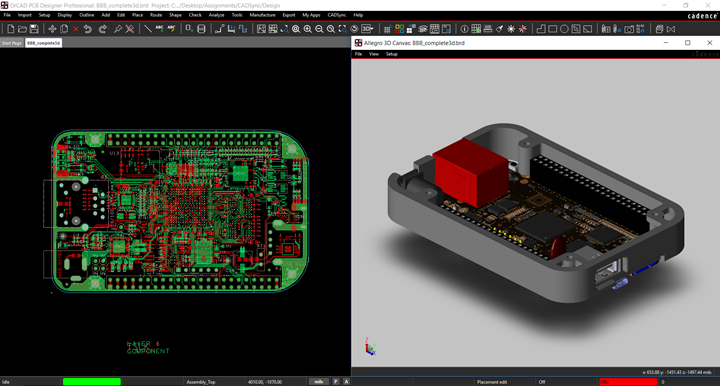 Analyze and Confirm in Your Native ECAD Environment
Your design will ultimately exist in a three-dimensional world and you need to be able to view and verify fit and function in the context your PCB design. Use the built-in 3D engine to easily view and analyze your design. Add enclosures and cases, check for clearances, and even test bends all within your PCB design platform.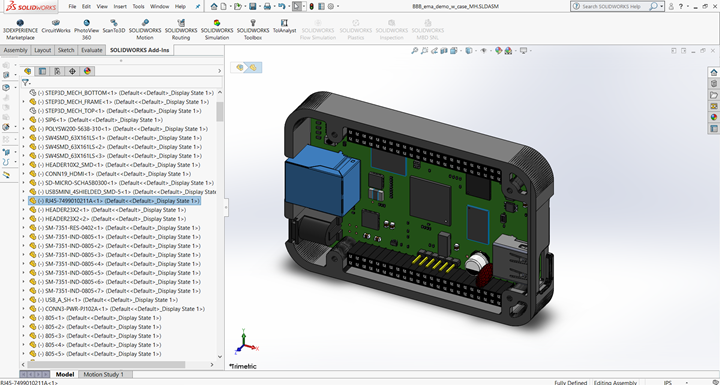 MCAD Aware
MCAD needs an accurate representation of your design or they are prone to make assumptions that could impact the functionality of your board. Send your design data in accurate, native 3D models that can easily be leveraged by MCAD to ensure your design integrity will be maintained as the design progresses.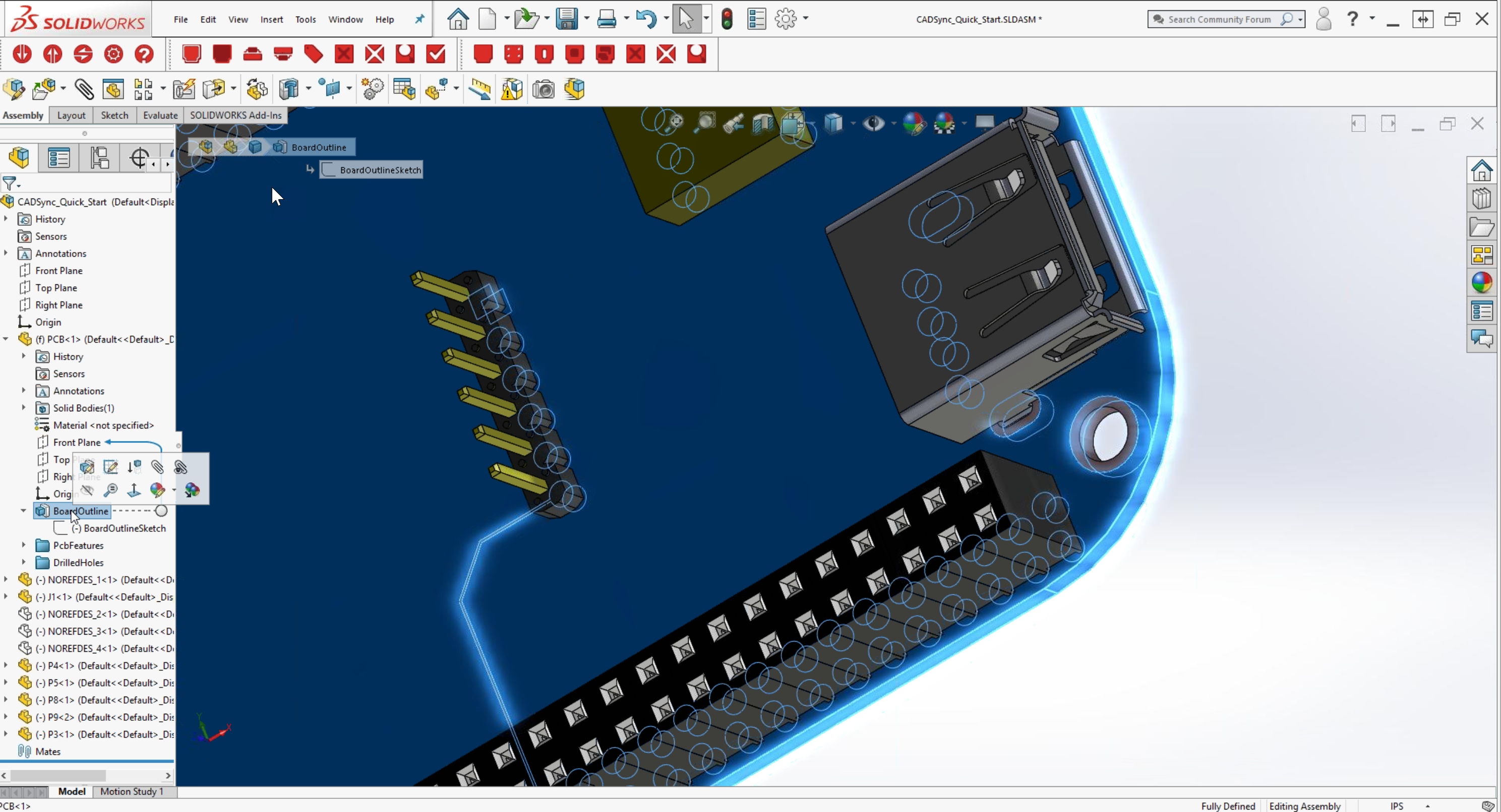 Native Solid Modeling
Tired of receiving rough drawings and bloated STEP models that are slow to load and often contain inaccurate approximations of the actual 3D model? CADSync is the first and only native integration between Cadence PCB and SOLIDWORKS. This allows you to leverage PCB data as native SOLIDWORKS parts, features, and assemblies. View, inspect, and modify as you would any other solid model. No clunky middleware or massive load times required.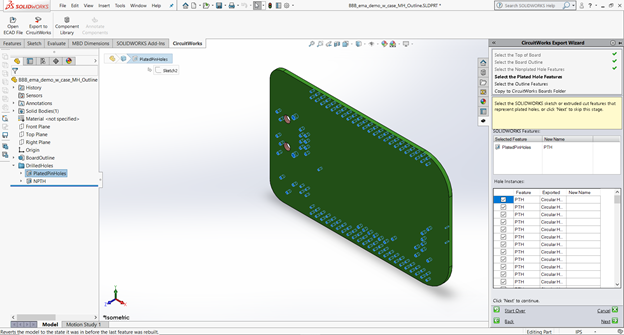 PCB Aware
Mechanical requirements and design often have a significant impact on PCB form factor and configuration. Easily communicate mechanical requirements with PCB tools for MCAD. Now, you can manage common elements such as board outlines and mounting holes using your native SOLIDWORKS structures while maintaining critical PCB context to ensure accurate communication with your PCB team.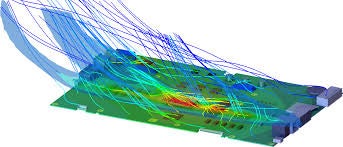 Simulation Ready
No one wants to find issues after a product has been built. Our native integration enables you to accurately model PCB elements as solid models. This allows you to simulate your entire design, including the electrical elements in context, to ensure a smooth path to production.
Currently Compatible With
SOLVE YOUR ECAD/MCAD DESIGN CHALLENGES with CADSyncTM
Experience true collaborative, mechatronics design with CADSync and receive:
Direct integration for both Cadence PCB and SOLIDWORKS; Industry leaders in their respective domains.
Native model support. Mechanical and electrical design teams can leverage design CAD naturally in their native design einvironments
PCB tools for SOLIDWORKS. Enable design, analysis, and specification of PCB structures built using standard solid models while maintaining PCB data model intelligence for easy and accurate collaboration.
Get CADSync Today
Native ECAD Integration for Cadence PCB (OrCAD/Allegro)
Native MCAD Integration for SOLIDWORKS
Bi-directional communication using native data models for accuracy and speed
Design traceability and tracking
Want to Talk?
Our team of experts would be happy to answer any questions you have.