AGISSEZ DÈS MAINTENANT! 
Obtenez OrCAD PCB Designer á plus de 80% de réduction
Accédez à un logiciel de conception de circuits imprimés de pointe, conçu pour évoluer avec votre entreprise à une fraction du coût.
Schématique | Disposition PCB | Sortie de fabrication
Licence perpétuelle | Aucune limite de taille
Le tout à seulement

3,088 € 

 475 €
Détails de l'offre
OrCAD Capture et OrCAD PCB Editor (Propulsé par Allegro) Licence perpétuelle  (Disponible via la Suite  OrCAD PCB Standard):  1,863 €
---
Entretien gratuit la première année incluant les mise-à-jour et l'assistance en direct : 470 €
---
Bibliothèque UltraLibrarian pour OrCAD (licence de 6 mois) : 355 €
---
e-apprentissage pour OrCAD (licence de 6 mois) : 400 €
Le tout à seulement


3,088 €  

475 €
Disponibilité limitée.

Offre valable en Amérique du Nord et dans certaines régions d'Europe (Royaume-Uni et France)
Pourquoi utiliser OrCAD ?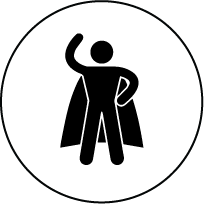 Puissantes capacités de conception de circuits imprimés
Réalisez votre prochain projet de conception de circuits imprimés sans délais et selon les spécifications grâce à la technologie Allegro PCB. Les fonctionnalités incluent: hiérarchie de conception, gestion des contraintes, routage de paires différentielles, DRC en temps réel et formes dynamiques, conception 3D, etc.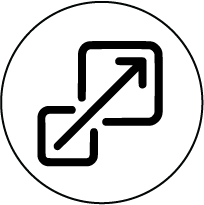 Environnement de conception évolutive
Votre entreprise est conçue pour grandir. Sélectionnez la seule solution entièrement évolutive sur le marché qui peut évoluer afin de répondre à vos besoins actuels et futurs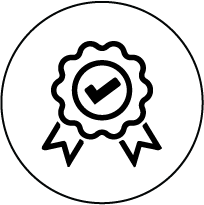 Technologie prouvée
OrCAD est utilisé par les ingénieurs les plus exigeants de l'industrie. Plus de 40,000 ingénieurs se tournent chaque jour vers OrCAD pour les aider à relever leurs défis de conception les plus difficiles
Le changement est facile
Recevez un logiciel de conception à la pointe de la technologie et tout ce dont vous avez besoin pour effectuer la transition rapidement et sans délai.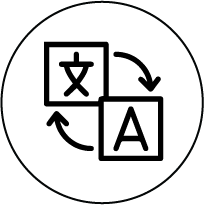 Traducteurs faciles à utiliser
Convertissez facilement des conceptions de circuits créées dans Altium, Eagle, KiCAD et bien plus d'autre vers OrCAD a l'aide de nos traducteurs intégrés.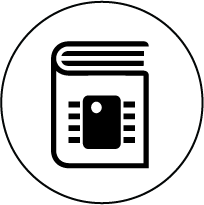 Bibliothèques de pièces complètes
Éliminer la frustration de créer les pièces en utilisant notre bibliothèques Ultra Librarian (link is external) contenant déjà plus de 15 millions de symboles, empreintes et model 3D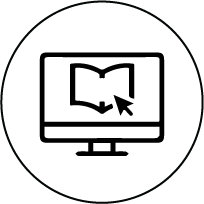 La formation en ligne
Soyez rapidement opérationnel et autonome grâce aux cours de formation en ligne créés par des instructeurs possédant des années d'expérience et d'expertise dans le monde réel.
Questions? Check out our FAQs
Découvrez l'avantage d'OrCAD
Voyez vous-même comment OrCAD PCB est conçu pour vous aider à transformer vos idées de produits à l'étape de production.
Saisie rapide des schémas avec bloc hiérarchiques
Routage puissant basé sur des règles
Rechercher et télécharger des modèles CAO avec la recherche unifiée de pièces
Concevez et analysez le 3D en temps réel
Simulez et validez facilement les circuits
Réussissez au premier essai grâce aux vérifications DFM intégrées
Ce que disent nos clients

​​​​​​​(traduit de l'anglais)
Schématique | Disposition PCB | Sortie de fabrication | Licence perpétuelle | Aucune limite de taille
This offer is for a perpetual software license of the OrCAD PCB Designer Standard suite. This is not a special license or different version of OrCAD. This means the software is not set to expire and will operate in perpetuity (as long as you have compatible hardware to run it on). The first year of maintenance is included which provides updates and support as needed (see below for more details). If you elect not to renew your maintenance contract the software will still continue to operate.
There are no ongoing costs or obligations going forward. Software maintenance is included for the first year which provides access to our US based tech support staff by phone and/or email as well as access to any and all updates that are delivered while you are active on your maintenance contract.
After the first year it is your choice if you want to continue your maintenance contract. We do encourage our customers to remain on maintenance so they can stay up to date with the latest software and models we have to offer as well have unlimited access to our PCB design experts for support.
One of the many benefits of the OrCAD platform is its scalability. This gives you, the user, the ability to add-on additional functionality such as PI analysis, advanced SPICE simulation, data management, and advanced PCB design capabilities as needed. You only pay for the features you are currently using.
Since the Cadence PCB design tools use a common data structure it is even possible for design teams to have users leveraging different packages based on their individual design needs while still being able to collaborate and share common elements like libraries, models, and other IP.
Yes! We support translations for most major PCB CAD platforms. We have published translation guides for PADS, Altium, and Eagle. If you have question on translations and/or best practices let us know. We'd be happy to help.
Yes you can, however we still recommend you consider this offer as a great chance to add PCB design capabilities to your toolset to enable more effective collaboration with your outsourcing vendor. Having PCB layout capabilities in-house allows for more efficient design reviews, chances to help define early placement, and the ability to make small changes should you need to down the road. Check out our blog article which outlines more reasons why companies outsourcing PCB layout should still consider having a PCB tool in-house.​​​​​​​