ACT NOW
BUY ONE GET ONE
For a limited time purchase any OrCAD license and get a second FREE
New Licenses | Upgrades | Training
Why OrCAD
New Licenses
Buy any new OrCAD license including Capture, PCB Editor, and PSpice and get a second at no costs. First year maintenance included.
Upgrades
Need more PCB horsepower? Looking to implement a shared component library or PCB data management environment? Want to include simulation into your workflow? Now is the time. Buy one upgrade, get the second at no cost.
Training
Get the most out of your PCB design software with our training offerings. Purchase any classroom or virtual training and get the second free. Official OrCAD certification included.
​​​​​​​Offer valid in North America.
Why OrCAD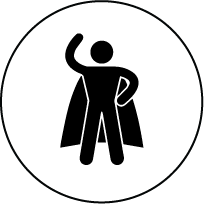 Powerful PCB Design Capabilities
Complete your next PCB design project on-time and within spec with Allegro PCB technology. Capabilities include: design hierarchy, constraint management, differential pair routing, real-time DRC and dynamic shapes, 3D design, and more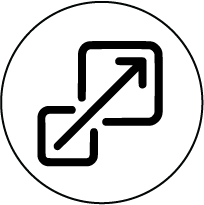 Scalable Design Environment
Your company is built to grow. Select the only fully-scalable solution on the market that can grow to support your needs now and in the future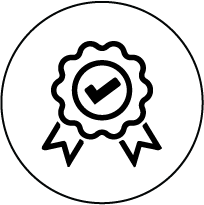 Proven Technology
OrCAD is used by the most demanding engineers in the industry. Over 40,000 engineers turn to OrCAD every day to help them tackle their toughest design challenges
Offer Details
OrCAD Capture & OrCAD PCB Editor (Powered by Allegro) Perpetual License


(Available through OrCAD PCB Standard Suite):

$2,630

First Year Maintenance Including Updates and Live Support: $530
6 Months Access to Ultra Librarian for OrCAD: $400
e-Learning for OrCAD (6-month license): $450
This offer is for a perpetual software license of the OrCAD PCB Designer Standard suite. This is not a special license or different version of OrCAD. This means the software is not set to expire and will operate in perpetuity (as long as you have compatible hardware to run it on). The first year of maintenance is included which provides updates and support as needed (see below for more details). If you elect not to renew your maintenance contract the software will still continue to operate.
There are no ongoing costs or obligations going forward. Software maintenance is included for the first year which provides access to our US based tech support staff by phone and/or email as well as access to any and all updates that are delivered while you are active on your maintenance contract.
After the first year it is your choice if you want to continue your maintenance contract. We do encourage our customers to remain on maintenance so they can stay up to date with the latest software and models we have to offer as well have unlimited access to our PCB design experts for support.
One of the many benefits of the OrCAD platform is its scalability. This gives you, the user, the ability to add-on additional functionality such as PI analysis, advanced SPICE simulation, data management, and advanced PCB design capabilities as needed. You only pay for the features you are currently using.
Since the Cadence PCB design tools use a common data structure it is even possible for design teams to have users leveraging different packages based on their individual design needs while still being able to collaborate and share common elements like libraries, models, and other IP.
Yes! We support translations for most major PCB CAD platforms. We have published translation guides for PADS, Altium, and Eagle. If you have question on translations and/or best practices let us know. We'd be happy to help.
Yes you can, however we still recommend you consider this offer as a great chance to add PCB design capabilities to your toolset to enable more effective collaboration with your outsourcing vendor. Having PCB layout capabilities in-house allows for more efficient design reviews, chances to help define early placement, and the ability to make small changes should you need to down the road. Check out our blog article which outlines more reasons why companies outsourcing PCB layout should still consider having a PCB tool in-house.​​​​​​​