ACTUA AHORA


OrCAD Capture
+PCB
es Gratuito
Obtenga acceso al software de diseño de PCB líder en la industria, creado para crecer con su negocio a una fracción del costo.
Esquemático | Diseño de PCB | Produccíon Manufacturera
Licencia Perpetua | Sin límites de tamaño
Why OrCAD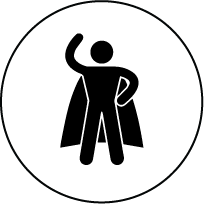 Powerful PCB Design Capabilities
Complete your next PCB design project on-time and within spec with Allegro PCB technology. Capabilities include: design hierarchy, constraint management, differential pair routing, real-time DRC and dynamic shapes, 3D design, and more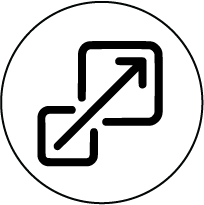 Scalable Design Environment
Your company is built to grow. Select the only fully-scalable solution on the market that can grow to support your needs now and in the future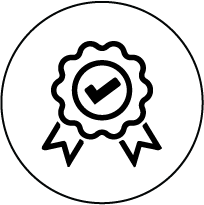 Proven Technology
OrCAD is used by the most demanding engineers in the industry. Over 40,000 engineers turn to OrCAD every day to help them tackle their toughest design challenges
Detalles de la Oferta
OrCAD Capture y OrCAD PCB Editor (con tecnología de Allegro) Licencia Perpetua (disponible a través de OrCAD PCB Standard Suite): $ 2,100
---
Costo de mantenimiento durante el primer año incluyendo actualizaciones y apoyo en vivo: $ 575
---
Ultra Librarian para OrCAD (licencia de 6 meses): $400
---
e-Learning para OrCAD (licencia de 6 meses):$450
Costo Total:

$ 3,480 $575
Disponibilidad limitada. Oferta válida en América del Sur (Incoterm EXW).
---
Oferta por Tiempo Limitado
Obten OrCAD por $575
Y ahorra más del 80%
Solicite un Presupuesto
Obtenga una cotización formal en moneda local
Compre en linea
Compre de forma segura a través de la tienda EMA
Esta oferta es para una licencia de software perpetua de la suite OrCAD PCB Designer Standard. Esta no es una licencia especial ni una versión diferente de OrCAD. Esto significa que el software no está programado para caducar y funcionará a perpetuidad (siempre que tenga el equipo compatible para ejecutarlo). Se incluye el primer año de mantenimiento, que proporciona actualizaciones y soporte según sea necesario (consulte a continuación para obtener más detalles). Si elige no renovar su contrato de mantenimiento, el software seguirá funcionando.
No hay costos ni obligaciones continuos en el futuro. El mantenimiento del software está incluido durante el primer año, lo que brinda acceso a nuestro personal de soporte técnico con sede en EE. UU. Por teléfono y / o correo electrónico, así como acceso a todas y cada una de las actualizaciones que se entregan mientras está activo en su contrato de mantenimiento.
Después del primer año, es su elección si desea continuar con su contrato de mantenimiento. Alentamos a nuestros clientes a permanecer en mantenimiento para que puedan mantenerse actualizados con el software y los modelos más recientes que tenemos para ofrecer, así como tener acceso ilimitado a nuestros expertos en diseño de PCB para obtener soporte.
Uno de los muchos beneficios de la plataforma OrCAD es su escalabilidad. Esto le brinda a usted, el usuario, la capacidad de agregar funciones adicionales como análisis PI, simulación SPICE avanzada, administración de datos y capacidades avanzadas de diseño de PCB según sea necesario. Solo paga por las funciones que está utilizando actualmente.
Dado que las herramientas de diseño de Cadence PCB utilizan una estructura de datos común, incluso es posible que los equipos de diseño hagan que los usuarios aprovechen diferentes paquetes en función de sus necesidades de diseño individuales y, al mismo tiempo, puedan colaborar y compartir elementos comunes como bibliotecas, modelos y otra IP.
¡Sí! Aceptamos traducciones para la mayoría de las principales plataformas CAD de PCB. Hemos publicado guías de traducción para PADS, Altium é Eagle. Si tiene alguna pregunta sobre traducciones y / o mejores prácticas, háganoslo saber. Estaremos encantados de ayudarte.
Sí, puede, sin embargo, le recomendamos que considere esta oferta como una gran oportunidad para agregar capacidades de diseño de PCB a su conjunto de herramientas para permitir una colaboración más efectiva con su proveedor de subcontratación. Tener capacidades de diseño de PCB internas permite revisiones de diseño más eficientes, oportunidades para ayudar a definir la ubicación temprana y la capacidad de realizar pequeños cambios en caso de que sea necesario en el futuro. Consulte el artículo de nuestro blog que describe más razones por las que las empresas que subcontratan el diseño de PCB deberían considerar tener una herramienta de PCB internamente..
¿Tiene preguntas? ¿Necesita una cotización formal? Contáctenos.
El Cambio es Fácil
Reciba lo último en software de diseño y todo lo que necesita para realizar la transición y empezar a trabajar rapidamente.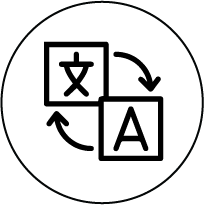 Traducciones faciles to usar
Fácilidad de convertir diseños creados en: Altium, Eagle, KiCAD, y mucho más en OrCAD con nuestros traductores incorporados.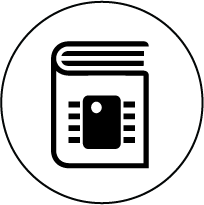 Exhaustiva biblioteca de componentes
Elimine la frustración de crear bibliotecas de componentes con acceso a más de 15 millones de símbolos, huellas y modelos 3D disponibles en Ultra Librarian.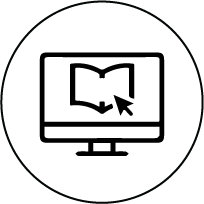 Entrenamiento en linea
Póngase al día rápidamente con los cursos de entrenamiento en e-learning creados por instructors con años de experiencia en el mundo real.
Conozca la ventaja de OrCAD
Vea por si mismo cómo OrCAD PCB está diseñado para ayudarle a impulsar sus productos desde el comienzo hasta la producción.
Capture la Lógica Rápidamente con Esquemas Jerárquicos
Enrutamiento Basado en Reglas
Buscar y Descargar modelos CAD con Búsqueda Unificada de Componentes
Diseñar y Analizar en tiempo real 3D
Fácilmente Simular y Validar Circuitos
Logré el éxito con First Pass Success comprobando los diseños con reglas en DFM.
Lo que nuestros clientes comentan de nuestros productos
This offer is for a perpetual software license of the OrCAD PCB Designer Standard suite. This is not a special license or different version of OrCAD. This means the software is not set to expire and will operate in perpetuity (as long as you have compatible hardware to run it on). The first year of maintenance is included which provides updates and support as needed (see below for more details). If you elect not to renew your maintenance contract the software will still continue to operate.
There are no ongoing costs or obligations going forward. Software maintenance is included for the first year which provides access to our US based tech support staff by phone and/or email as well as access to any and all updates that are delivered while you are active on your maintenance contract.
After the first year it is your choice if you want to continue your maintenance contract. We do encourage our customers to remain on maintenance so they can stay up to date with the latest software and models we have to offer as well have unlimited access to our PCB design experts for support.
One of the many benefits of the OrCAD platform is its scalability. This gives you, the user, the ability to add-on additional functionality such as PI analysis, advanced SPICE simulation, data management, and advanced PCB design capabilities as needed. You only pay for the features you are currently using.
Since the Cadence PCB design tools use a common data structure it is even possible for design teams to have users leveraging different packages based on their individual design needs while still being able to collaborate and share common elements like libraries, models, and other IP.
Yes! We support translations for most major PCB CAD platforms. We have published translation guides for PADS, Altium, and Eagle. If you have question on translations and/or best practices let us know. We'd be happy to help.
Yes you can, however we still recommend you consider this offer as a great chance to add PCB design capabilities to your toolset to enable more effective collaboration with your outsourcing vendor. Having PCB layout capabilities in-house allows for more efficient design reviews, chances to help define early placement, and the ability to make small changes should you need to down the road. Check out our blog article which outlines more reasons why companies outsourcing PCB layout should still consider having a PCB tool in-house.​​​​​​​