DESIGN DATA MANAGEMENT SOLUTIONS FOR PCB DESIGN
Integrated Design Data Management, First-Pass Success
Avoid miscommunication, unnecessary respins, and manufacturing delays due to manual data tracking and storage. Take control of your design data and gain access to real-time industry
Transform Your Design Process with Well-Managed Data
Leverage IP Effectively
Seamless library and file management allows you to easily manage your ip throughout your company.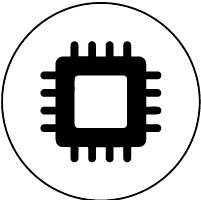 Prevent Costly Errors
Verify the correct data is going into the design and send that data directly to manufacturing.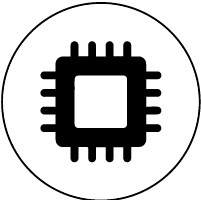 Eliminate Preventable Delays
Comprehensive compliance insights eliminate any late-stage surprises so you can be confident your design will be manufactured on time.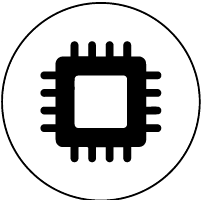 Increase Collaboration
Keep every stakeholder on the same page with revision control and cross-functional collaboration abilities.
---
Design Data Confidence,
Not Confusion
Easily manage symbol and footprint libraries, design data, and documentation to create data consistency for your entire team. Design validation and automatic packaging of your manufacturing data ensures the correct revision of your design can be produced the first time.
Easily manage your centralized component database, create new parts directly from distributor insights with OrCAD's comprehensive suite of design data management solutions.information and deliver zero-touch, ready-to-order BOMs with direct access to a common library of approved and available parts.
Eliminate communication mishaps and ensure your team is always on the same page with built-in revision control and change tracking in OrCAD EDM. Be sure data will never be lost or overwritten ever again with customized permissions based on role assignments.
Easily keep your part data in-sync between the component database and your design. With real-time part information and color coded part status it's easy to identify obsolete, temporary, and approved parts to make informed part decisions while you design.
Easily analyze individual designs or your entire component library to source components for availability and reliability with real-time access to supply chain and component data directly in OrCAD.
Ensure data integrity and streamline your component purchasing with seamless access to your company's engineering-centric data through a bi-directional link between your component database and your company's PLM, MRP, or ERP system.
Easily collaborate and simplify your review process with all project stakeholders, including non-engineering users, with data access via a web client and custom user preferences for read-only access.
Streamline the generation of manufacturing data and ensure board success with the automatic generation of all necessary documents for manufacturing, including:
IPC-2581
ODB++
Artwork
IPC356
Fabmaster
Testprep
NC Route
NC Drill
Pick and Place
And more.
Gain Data Clarity Today and Better Plan for Tomorrow
Optimize every part of your design process with integrated access to meaningful data and ensure you're always hitting your design goals.
---
Solutions to Suit Your Unique Needs
Component Information System
Integrated centralized Part Database
---
Component Information Portal
Component Creation, Verification, and Management
---
Engineering Data Management
Revision Control and Team, File, and Library Management
---
---
Enterprise Connect
Seamless integration between Design environment and your PLM, MRP or ERP Systems
---
---
SE Connect BOM Risk
Real-time compliance, availability, and supply chain information for your design.
---
CIP Compliance Module
Real-time compliance, availability, and supply chain information for your entire component database.
---