Next Generation PCB Design Platform for the Enterprise
Complete PCB Design Platform Built to Scale with Your Needs
Streamline your PCB and system design with a single, cohesive environment for schematic design, electrical analysis, PCB design, signal and power integrity analysis, design data management, and more.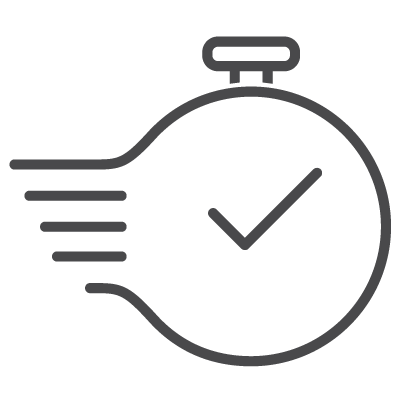 Get your designs completed in record time with best-in-class layout and routing engines.
Built to scale, seamlessly leveraging the latest multithreading and distributed computing technologies.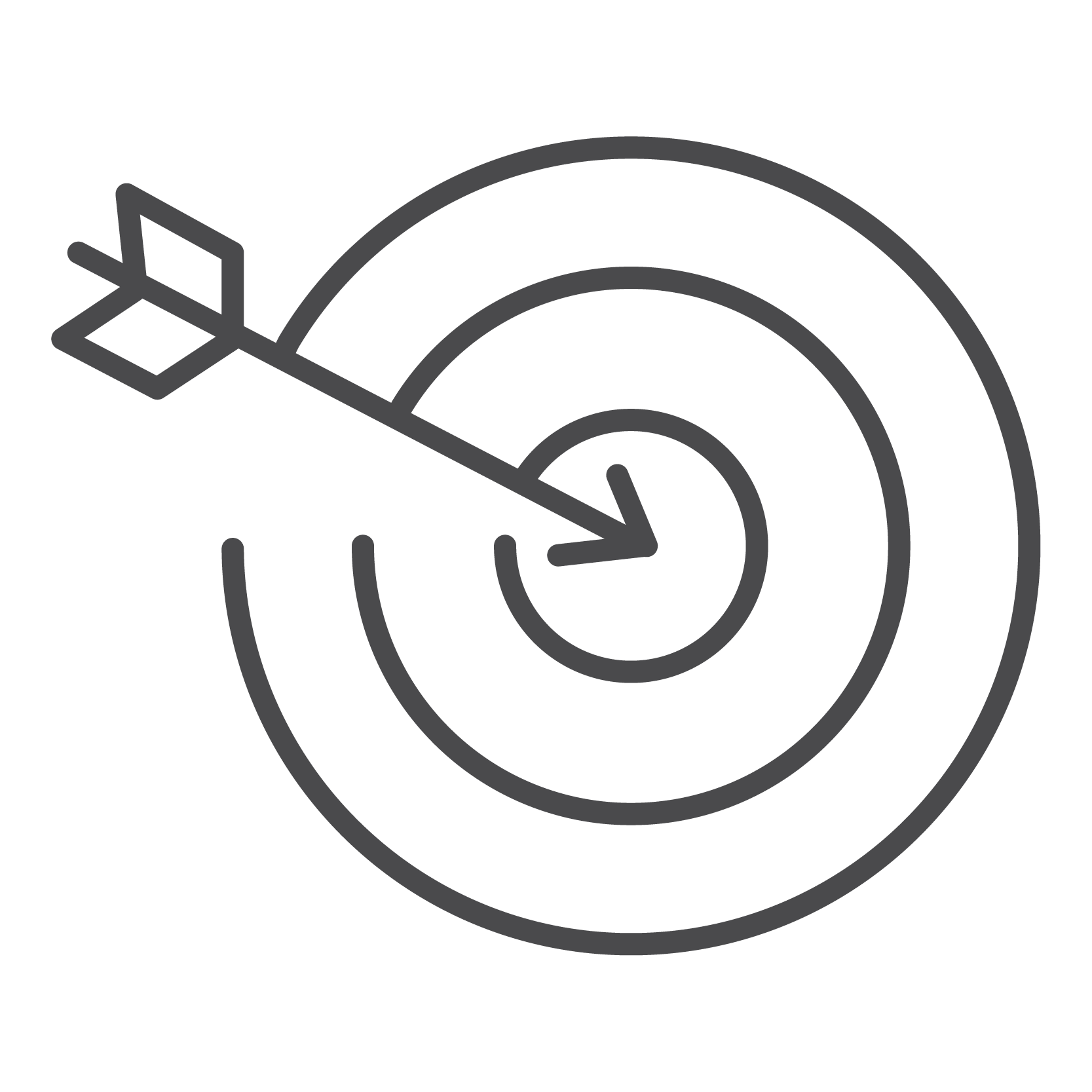 Ensure prep for manufacturing is a simple sign-off step not a long find-fix-repeat process with integrated simulation, DFM, and constraint management engines.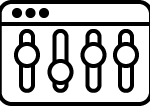 Your design flows and requirements are unique. The Allegro Platform allows you to build automation for your unique requirements on top as needed.
Allegro X Platform Overview
Experience The Next Generation in PCB Design with Allegro X
High-Speed Design Done Right
Reduce SI issues while routing to maximize performance and functionality with advanced high-speed capabilities in Allegro X. Auto-interactive delay and phase tune, automatic rules-based routing, timing vision with color-coded results, backdrilling support, and reusable electrical rules sets lets you quickly and successfully complete your high-speed designs.  
Automated HDI & Miniaturization
Create reliable, powerful, compact designs, and ensure HDI project success by enabling a rules-driven HDI design flow with rules for HDI spacing, stacking and micro-via insert. Additional capabilities and manufacturing rules for embedded package components guarantee overall design success and reliability.
DesignTrue DFM
Achieve first-pass manufacturing success by verifying the PCB design against manufacturer's rules and capabilities during the PCB layout with integrated design for manufacturing (DFM) rules. The DesignTrue DFM Partner Portal and DesignTrue DFM Wizard allow engineers to quickly configure fabrication, assembly, and test constraints based on requirements direct from manufacturers to guarantee a producible, error-free PCB.
Real-Time Team Collaboration
Concurrent collaboration by team members in a single design allows designers to complete a PCB layout simultaneously. Access restrictions and a single design database eliminate the need to merge revisions and reduce errors. With embedded design review and markup, stakeholders and designers can seamlessly comment on and review the layout, streamlining the PCB design process.
Constraint Driven Design
With design complexity constantly increasing, it's critical to employ a rule-driven design flow to ensure functionality and accuracy throughout the PCB layout. The Allegro X Constraint-Driven design methodology allows you to effortlessly manage the complicated rules required for today's technology, including comprehensive support for timing, reflection and crosstalk, differential pairs, simultaneous switching noise (SSN), creepage and clearance, DFM, physical and spacing requirements, and more to efficiently correct the layout as you design and produce a successful PCB the first-time.
Shift-Left with EE Cockpit
Integrated stress analysis, smart schematic audits, front-end constraint management, and initial floor planning capabilities allow the EE to configure and communicate critical requirements to the PCB layout. This "EE cockpit" allows the design process to shift-left, embedding vital design information into the database, reducing PCB layout iterations, and driving the PCB design to success directly from the schematic.
In-Design Analysis
Integrate signal and power integrity analysis directly in PCB design canvas for efficient evaluation of impedance, coupling, return path, IR drop, crosstalk, reflection, power inductance, and more. Tabular results and graphical, color-coded overlays allow you to easily identify problem areas in the design, make PCB modifications, and improve signal and power integrity.
Access Next Generation Technology Today
Generative AI Enabled
Speed up the most time-consuming part of PCB design (layout and routing) with Cadence X AI. Leverage AI to help you evaluate and arrive at optimal design configurations faster than ever before.
Data Analytics & Integration
Connect, Manage, and Collaborate on your data in context with purpose-built data management and analytics.
MTBF & MBSE
Leverage Model Based design and shift design reliability analysis left where change is easiest with built-in MTBF and product lifecycle analysis directly inside SystemCapture.
Industry and Application Driven Allegro X Design Flows
PCB Design for Automotive
Allegro X offers a PCB design solution for the automotive industry with a comprehensive set of features to address the stringent requirements of vehicle electronics. Excelling in areas like reliability, requirement management, and support for automotive-specific standards. Advanced simulation and analysis are available at all stages of design to ensure optimal performance and durability in challenging automotive environments.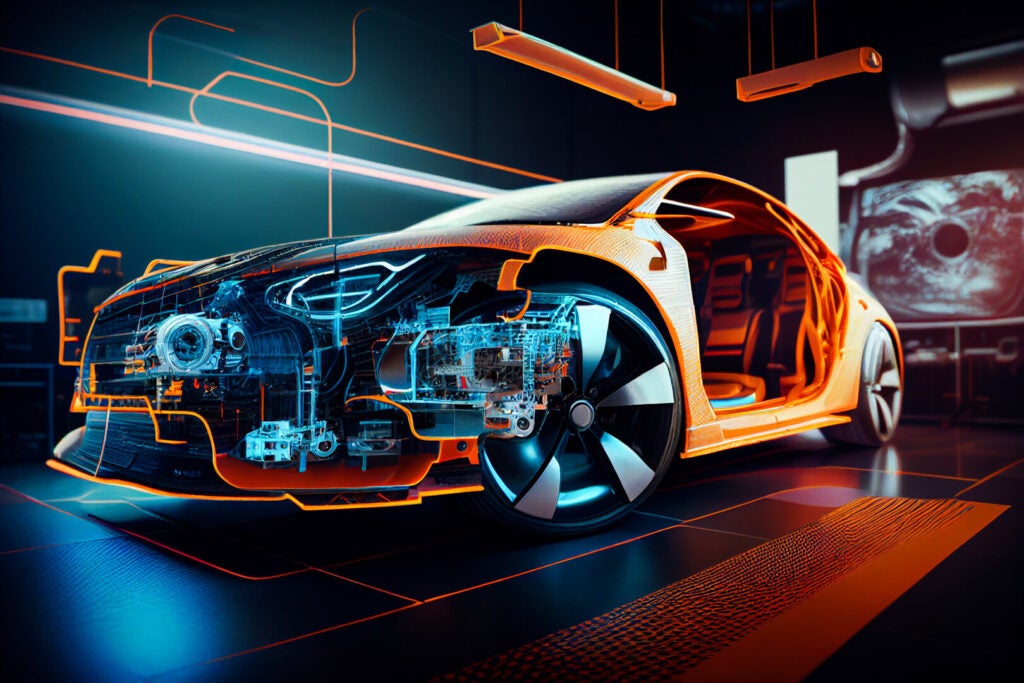 Key Benefits of Allegro for Automotive Applications
Automotive Standards Compliance: Allegro X is fully ISO 26262 compliant to eliminate risk and uncertainty into your design process while helping you meet standards like AEC-Q100, enabling designers to adhere to safety and reliability guidelines.

Component Libraries: Allegro X includes access to rich and up-to-date library of automotive-grade components thought partnerships with Ultra Librarian and others. Robust library creation tools allow teams to quickly build and modify parts to their specifications simplifies design and ensures compatibility with automotive-specific components.

Simulation and Analysis: Simulation and analysis capabilities for thermal management, signal integrity, and electromagnetic compatibility (EMC)
are built directly into the design flow to allow comprehensive and early analysis of designs to ensure they can withstand harsh automotive conditions.

Collaboration & Traceability: Easily collaborate on designs in real-time, track changes and management requirements all in the context of your design environment.

Integration with ECAD/MCAD: Allegro X provides Seamless integration with mechanical design tools (MCAD) such as SOLIDWORKS, CATIA, NX, and more to ensure proper fitting of PCBs into the automotive chassis and aids in the overall design process, promoting synergy between electronic and mechanical components in vehicles.
PCB Design for Consumer Electronics
Allegro X enables designers building consumer electronics to provide cutting edge solutions in short periods of time to meet the demands of fast-paced product development cycles.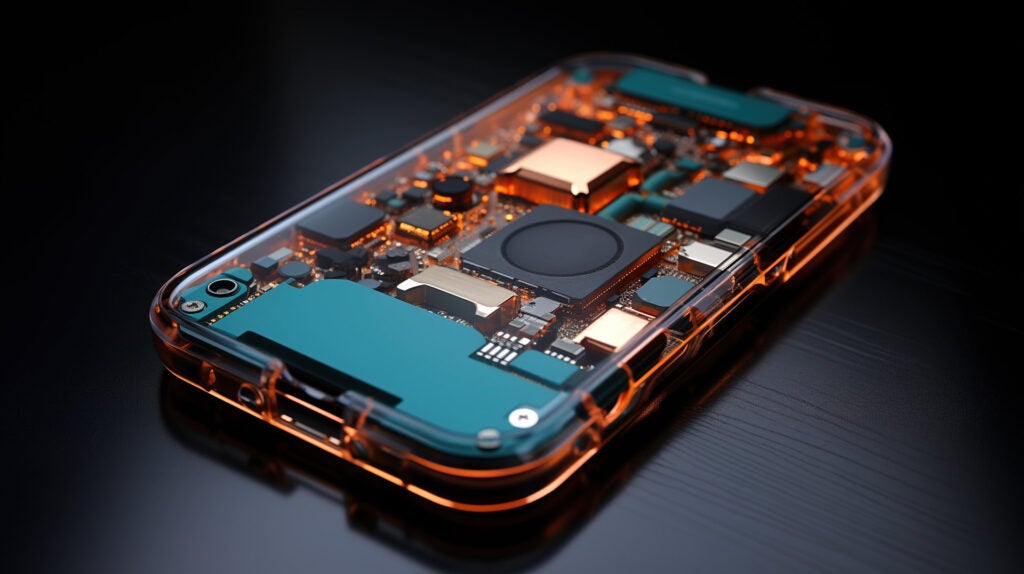 Key Benefits of Allegro for Consumer Electronics
Cost-Effective Component Selection: Easily select cost-effective, readily available components directly inside your design environment to keep manufacturing costs in check.
3D Visualization and Co-Design: Leverage 3D visualization and Co-Design capabilities to assess component fit within the product's enclosure, ensuring proper sizing and alignment for consumer devices.
Collaboration Features: Collaboration tools like review and markup enable seamless teamwork and sharing of design files to facilitate efficient development in consumer electronics projects.
Compliance Aware Design: Ensure all key protocols are designed right the first time with virtual prototyping and compliance testing through built-in simulation engines.
Variant Management: Enable your team to efficiently design multiple variations to meet region regulatory compliance as well as different cost structures while still leveraging IP reuse as much as possible.
Allegro X provides those designing medical devices, a platform that prioritizes precision, reliability, and compliance with industry regulations. Allegro offers specialized features to ensure the safe and accurate functioning of medical devices while facilitating the development process for medical device manufacturers.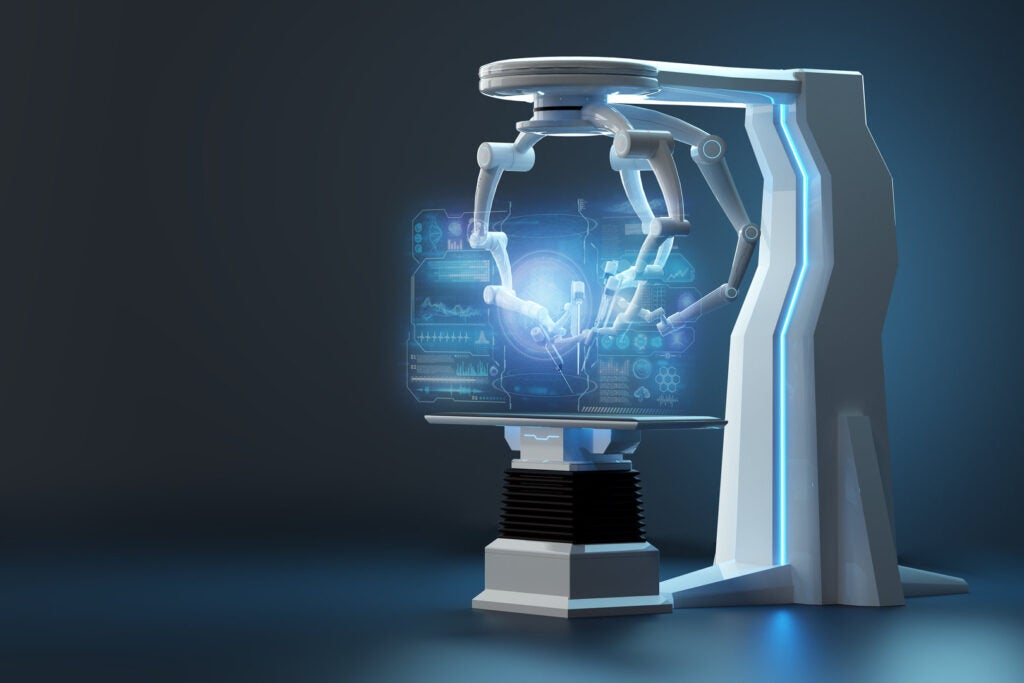 Key Features of Allegro for Medical Applications
Regulatory Compliance Support: Allegro X provides a highly accurate and requirements driven design platform to assist designers in adhering to regulatory standards such as ISO 13485 and FDA guidelines, ensuring that medical devices meet stringent safety and quality requirements.

 
Component Library with Medical Components: Access to millions of parts including CAD library's and supply chain data with an extensive library of medical-grade components and symbols to expedite the design process and ensure the selection of suitable components for medical devices.

 
Traceability and Documentation: Robust traceability features and automated documentation tools in Allegro X ensure full visibility into the design process, a fundamental requirement in the medical industry.

 
Integrated Simulation: Advanced SI/PI/EMC analysis and simulation capabilities built-in guarantee that medical devices do not interfere with other equipment and operate safely in electromagnetic environments.

 

Collaboration and Security: Manage data access to track usage to ensure secure collaboration features and data protection measures are vital to safeguard sensitive patient information and intellectual property while allowing cross-functional teams to work together efficiently on medical device designs.

 
Allegro X offers a comprehensive suite of features tailored to meet the exacting demands of military & aerospace applications. With a priority on reliability, stringent compliance with military standards, advanced simulation capabilities, and security protocols to ensure the seamless development of electronic systems for critical applications.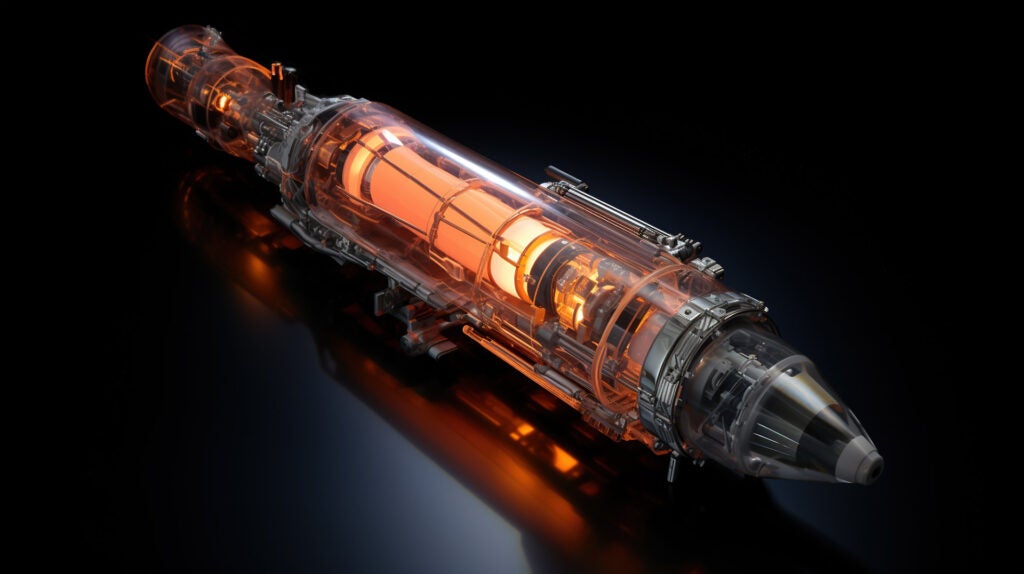 Key Benefits of Allegro for Mil/Aero Applications
MIL-STD Compliance: Allegro X provides requirements driven design methodologies to support military standards like MIL-STD-810G and MIL-PRF-31032, ensuring that designs meet the ruggedness and reliability requirements of military and aerospace electronics.

 
High-Reliability Components: Access a library of high-reliability, aerospace-grade components for designing PCBs that can perform flawlessly in extreme environments.

 
Thermal and Mechanical Analysis: Full Thermal and Mechanical analysis integration provides the platform needed for designing PCBs that can handle extreme temperatures, vibrations, and mechanical stresses experienced in aerospace and military applications.

 
Signal Integrity and EMC Analysis: Advanced simulation capabilities for signal integrity, power integrity, and electromagnetic compatibility (EMC) analysis help identify and resolve potential interference issues, ensuring system performance and safety.

 
Secure Collaboration and Data Protection: Security features, including secure collaboration, in Allegro X protect sensitive military and aerospace design data and intellectual property while facilitating collaborative design efforts across teams and organizations.

 
ITAR Compliant Support:

Our support team is ITAR compliant and enabling them to fully support your design needs and missions critical requirements.

 
PCB Design for Industrial
In the industrial sector, a PCB design CAD tool must provide a feature set tailored to address the specific demands of industrial applications. It should emphasize reliability, compliance with industry standards, advanced simulation capabilities, and support for secure collaboration to enable the efficient development of electronic systems for rugged and mission-critical environments.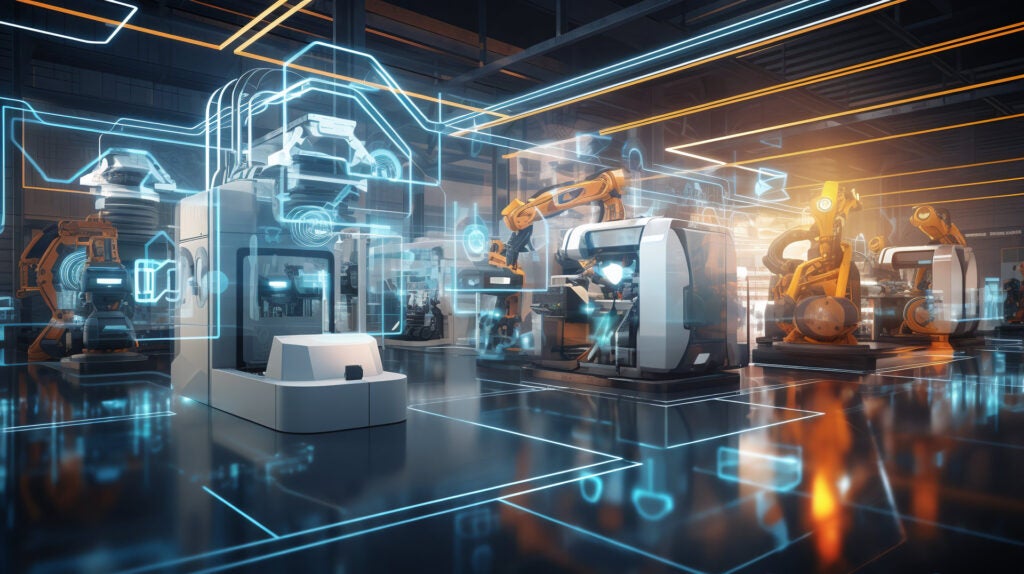 Key Benefits of Allegro for Industrial Applications
Industry-Specific Standards: Allegro X requirements driven design enables support for relevant industry standards such as IEC 61010 for safety and performance assurance in industrial electronics.

 
Component Libraries: Access a comprehensive library of industrial-grade components and symbols facilitates design and ensures compatibility with components suitable for industrial applications.

 
Robust Thermal Analysis: Leverage advanced thermal analysis tools to ensure your PCBs are capable of dissipating heat efficiently, crucial in industrial environments with varying temperatures.

 
Signal Integrity and EMC Analysis: Robust simulation capabilities for signal integrity, power integrity, and electromagnetic compatibility (EMC) analysis help identify and mitigate potential interference issues, ensuring consistent performance.

 
Virtual Prototyping: Analyze and evaluate your design through built-in Multiphysics simulation engines while you design to ensure reliability and performance metrics will be met when you go to production.