Design Smarter, Not Harder
Reduce placement time and avoid errors with logically aware design placement and reuse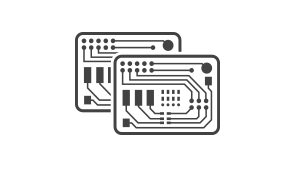 Flexible Design Reuse
Easily duplicate layout decisions and apply layouts to other boards independent of net names, reference designators, or layer stack up.
AutoClustering
Patented engine allows design teams to easily create functional groups of components based on logical design connectivity.
Connectivity Aware Replication
Quickly replicate groups of circuity on the same board while maintining logical connectivity and design intent.
Reuse Library
Easily build a searchable library of reuse templates available directly inside the Allegro PCB Editor environment.
PDF Cross Probing
Unique ability to cross-probe between Allegro PCB Editor and a PDF Schematic.
Get The Specs

Additional information and details are available in the CircuitSpace datasheet.
Get The Price

Find the version and licensing agreement that best fits your needs and budget.
Reduce PCB Layout Time
Learn how CircuitSpace helps to reduce PCB layout time by up to 50%.
Improve Design Time and Overall Design Quality
Read how CircuitSpace is used at a major OEM to increase productivity and reduce design cycle length by eliminating manual, error-prone tasks.